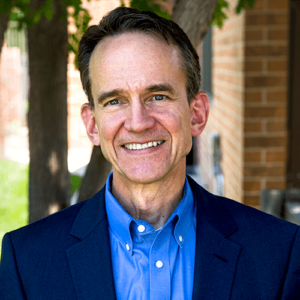 After more than 30 years of practicing internal medicine, Dr. Palmquist still finds challenges and enjoyment in the timeless interaction between patient and physician. He earned his MD at the University of Colorado Medical School in 1982 and has spent his entire career serving patients in Denver.
Dr. Palmquist is board certified in internal medicine and serves as a leader on the Healthmark team who is never hesitant to assist his peers. Dr. Palmquist specializes in geriatric medicine and provides primary care with adults of all ages.
For more info on Dr. Palmquist, click here or book an appointment at 303-584-8900. If you're a current patient with a question, contact him on the online patient portal.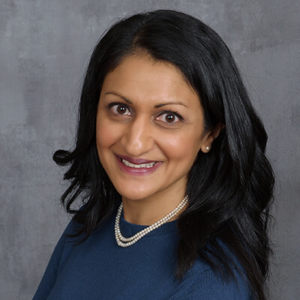 "It's vital to establish a relationship of trust with my patients, then we can collaborate on their care. I give them all the medical information they need and my recommendations. I want to, empower them to determine the best course of action based on their individual circumstances and lifestyle."
Dr. Ashwini Reddy believes that effective communication—listening carefully to her patients, then thoroughly explaining and educating in response—is the key to good clinical care. Dr. Reddy grew up in a family of physicians and was destined for medicine. "It's been my calling," she says. "I've always wanted to help people, and I love primary care for that reason." Reddy earned her medical degree at the Sri Ramachandra Medical College of Deemed University in Chennai, India; she completed her internal medicine residency at Fairview Hospital in Cleveland, OH, affiliated with the Cleveland Clinic Foundation. Dr. Reddy is board certified in internal medicine and has practiced since 2006. With their two young boys and sweet dog, Daisy, Reddy and her husband (who's an anesthesiologist) love being active outdoors – especially hiking in the mountains. She is also an avid photographer and relaxes by creating culinary masterpieces in the kitchen when she has time.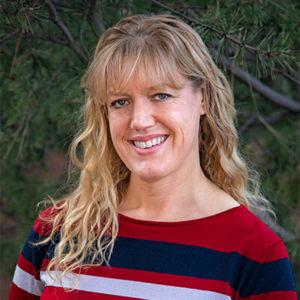 Karina graduated from the University of Colorado at Denver with a major in biology and minor in chemistry. She obtained her PA certification from the RRCC Physician Assistant Program in Lakewood, and her MMS in physician assistant studies from St. Frances University.
Specializing in geriatric care, women's health, and primary care, Karina spends her free time gardening, enjoying the beauty of Colorado, and running after her kids.
For more info on Karina, click here or book an appointment at 303-584-8900. If you're a current patient with a question, contact her on the online patient portal.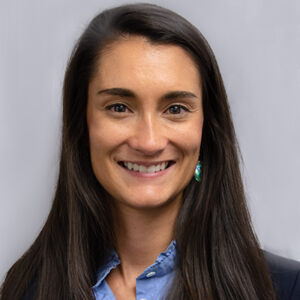 Erin Ramsay received her Doctorate of Nursing as a Family Nurse Practitioner from the University of Colorado. She is passionate about primary care and the relationships she develops with patients and their families. A focus of hers is working alongside patients to treat, manage, and prevent illness whenever possible, believing that is the foundation to effective health care. Erin communicates clearly with the goal of forming lasting and meaningful relationships between her patients and their healthcare team. Enabling holistic personal care and the best patient outcomes.
She is a Colorado Native who loves to ski and spend time in the mountains. Of course, you may also find her catching Rockies games with her family during the summer if she is not in Guatemala! Erin is passionate about medical mission work in Guatemala, serving several times year helping to provide health care to families in rural villages.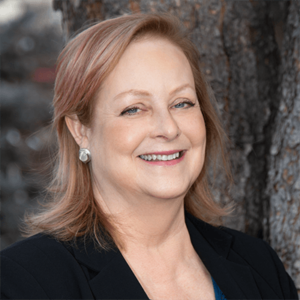 Dr. Nancy Panter is a board-certified obstetrician/gynecologist. She's been practicing obstetrics and gynecology in Denver since 1987 and is delighted to be joining the providers of HealthMark with a goal of integrating gynecology and women's services across the practice and in her community.
Her greatest passion is working with each individual to develop a health care plan that reflects personal preferences, incorporates and demystifies healthcare guidelines, and brings confidence that optimum women's health is a reachable goal. This includes laparoscopic procedures such as hysterectomies, sterilizations, and removal of precancerous and benign lesions.
For more info on Dr. Panter, click here or book an appointment at 303-584-8900. If you're a current patient with a question, you can contact your provider via the online patient portal.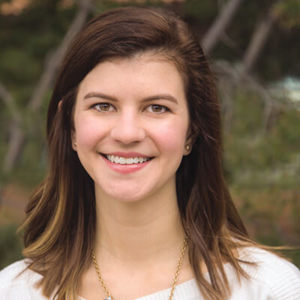 Haley was born and raised in Mechanicsburg, PA. After attending Penn State for her undergraduate degree in Biobehavioral Health, she obtained her Physician Assistant degree at Saint Francis University. Haley then moved to Denver where she fell in love with the beautiful weather and active lifestyle. She is a primary care provider at Healthmark.
She enjoys practicing holistic medicine, with care to both the mind and body. She believes that a balanced diet, regular exercise, and self-care are the foundations for a healthy life. This shows in her love of integrating different treatment modalities to best serve the overall health of the patient.
For more info on Haley, click here or book an appointment at 303-584-8900. If you're a current patient with a question, contact her via the online patient portal.