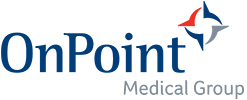 OnPoint Medical Group is a comprehensive and conveniently located network of Primary and Urgent care practices.  All our doctors are chosen for their experience, dedication to patients, and friendliness.  The organization's providers practice from offices that are conveniently located near where you live and work with accessible office hours.  Our practices include internal medicine, urgent care, family practice, OB/GYN, and pediatrics.
COLORADO'S FINEST WALK-IN MEDICAL CENTERS. ONPOINT URGENT CARE HAS THREE METRO AREA LOCATIONS IN AURORA, HIGHLANDS RANCH, AND LONE TREE.
At OnPoint Urgent Care, our doctors are friendly and experienced caregivers that are comfortable with any age group. Our exceptional staff are second to none, they know their stuff and let it show! Walk in at your convenience 7 days a week. No appointments are ever necessary. Neighborhood centers that are sparkling clean and luxuriously appointed for your comfort. Amenities include Cable TV in every room, a kids area with toys, books and video games, comfortable lodge style seating, and complimentary refreshments. Experience the difference for yourself…the OnPoint Urgent Care difference!
OUR PRACTICES INCLUDE INTERNAL MEDICINE, URGENT CARE, FAMILY PRACTICE, OB/GYN, MIDWIVES, AND PEDIATRICS.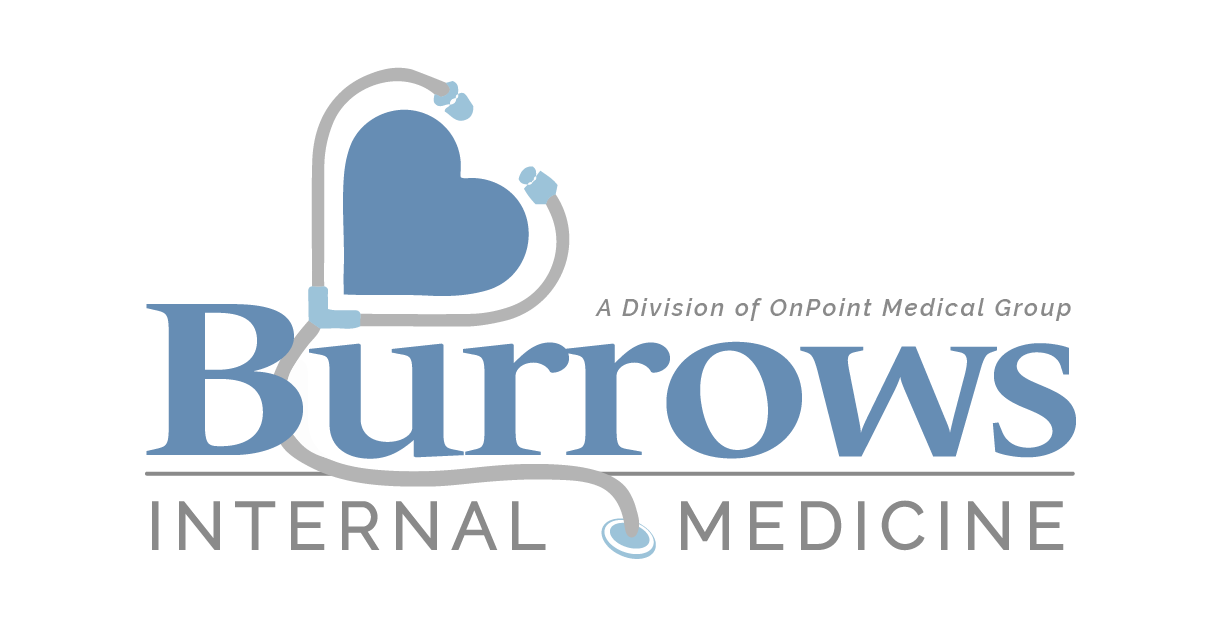 BURROWS INTERNAL MEDICINE
At Burrows Internal Medicine you will meet qualified, experienced healthcare providers who truly care about you and are dedicated to serving the community in which they live and work. Our providers not only expertly treat acute/chronic illnesses and injuries, but they are also strong advocates of preventive healthcare and are dedicated to helping keep you healthy so you can enjoy the things that matter most to you.
We're currently accepting new patients, so give us a call at 720-493-9006 to schedule an appointment today.
LOCATIONS: LONE TREE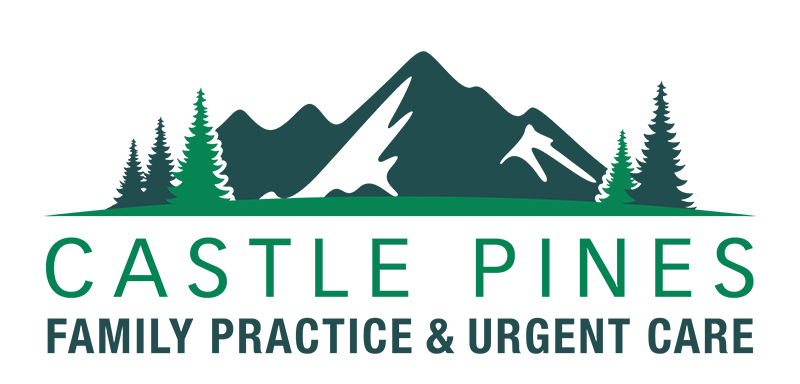 CASTLE PINES FAMILY PRACTICE & URGENT CARE
Providing the very best in family medicine, sports medicine, and urgent healthcare for the Castle Pines community – Whenever you need it, right in your own backyard.
At Castle Pines Urgent Care & Family Practice, we offer comprehensive Primary Care Sports Medicine services to patients of all ages and backgrounds. Our goal is to keep our patients active and healthy so they may experience the many health benefits of maintaining an active lifestyle. While we commonly work with athletes and active people, we also manage musculoskeletal conditions that can affect anyone, including osteoarthritis, tendinitis, and concussion.
LOCATIONS: CASTLE PINES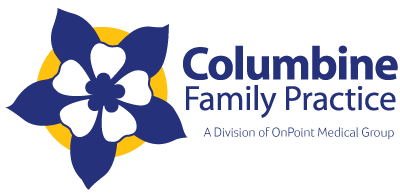 COLUMBINE FAMILY PRACTICE
Littleton's best choice for routine exams and vaccinations, our focus is always on patient experience and we are able to assist in a wide variety of situations.  Our office specializes in care for the whole family. From pediatrics to geriatrics we can treat everyone in the family for a wide range of reasons. Our providers pride themselves in keeping up to date on the latest changes in healthcare. Each provider takes continuing education classes to be sure we are on the cutting-edge at all times in caring for you and yours. We are also proud to announce the addition of new dermatology and aesthetic services!
LOCATIONS: LITTLETON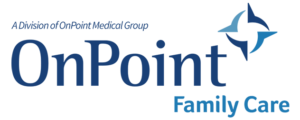 ONPOINT FAMILY CARE: DENVER TECH CENTER (DTC)
OnPoint Family Care: DTC is a large Family Medicine Practice focused on patients' health and wellbeing, long-term symptom relief, and maximizing your quality of life and longevity. Beyond traditional disease management, we highlight education, personal responsibility, and collaboration, with shared-decision making between patients and providers. Our practice offers comprehensive laboratory testing.
LOCATIONS: DENVER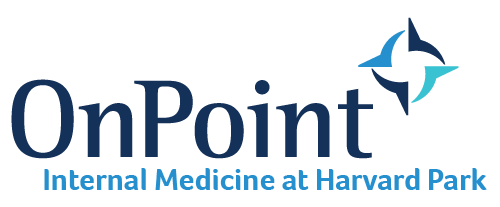 ONPOINT INTERNAL MEDICINE AT HARVARD PARK
We are a group of physicians and specialty providers dedicated to providing comprehensive and preventive medicine.
We offer the best approach to achieving health, wellness, and balance for all patients. In addition to internal medicine and primary care, we offer cardiology, and gynecology – all in one location! Our on-campus ambulatory services include full imaging, lab, and all therapies. We also now offer on-campus specialty care, when referrals are necessary. All of our providers are highly trained and certified in their respective disciplines and each brings special expertise to care for their patients in a nurturing, cooperative environment where listening to the patient always comes first.
LOCATIONS: DENVER

LONE TREE FAMILY PRACTICE
Lone Tree Family Practice is the family practice to go to in Lone Tree. Here you will find caring Doctors, Nurse Practitioners, Physician Assistants and staff who strive to give you the best possible health care, in a friendly, inviting atmosphere. We take the time to get to know you and truly listen. Nothing makes us happier than keeping you and your family healthy!
LOCATIONS: LONE TREE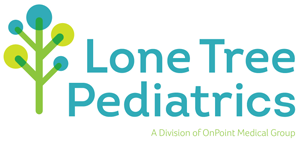 LONE TREE PEDIATRICS
At Lone Tree Pediatrics, you are never just a number. Every child is unique, and every phase of your child's development brings its own joys and challenges. Our commitment is to provide personalized care for your child at every age and through every stage. We listen carefully, communicate clearly and provide exceptional care at every visit – from newborn to young adult. We recognize and celebrate every child's uniqueness and value the relationships we form with our patients and their families. Our pediatric providers, Debra Berry MD, David Roos MD, Lisa Haynes MD, Emily Vangeti MD, Vona Lantz PNP, Rachel Vaivoda PNP, and Lisa Singer NP, along with our experienced staff, look forward to building a relationship with you and your family. Locations in Littleton and Lone Tree Colorado.
LOCATIONS: LITTLETON, LONE TREE

PARKER SQUARE FAMILY PRACTICE
Parker Square Family Practice provides complete comprehensive medical care close to home! Although each of us tries to take good care of our health, there are the occasional accidents and illnesses which require urgent attention. Parker Square Family Practice is often available to see patients on a same-day walk-in basis, but please call us to schedule an appointment before arriving. A phone call will assure you the greatest chances of being seen quickly without unnecessary strain during an illness. There are days where the schedule is completely occupied with appointments.
LOCATIONS: PARKER
ROSE PEDIATRICS
Comprehensive pediatric care for your child's health care needs. At Rose Pediatrics our desire is to provide you with the highest quality pediatric care in an atmosphere that makes you feel like family. We believe your child's health care needs are best met when we work together, in partnership with you. All of our providers are experienced and board-certified in pediatric and adolescent medicine.  Our friendly staff members strive to make your experience as pleasant as possible, and we will go out of our way to make your child feel welcome at every visit.
LOCATIONS: DENVER, HIGHLANDS RANCH

SOUTH DENVER OB/GYN & MIDWIVES
We consider it a privilege to provide health care to women from adolescence through menopause.  In our practice, you will receive the very best in medical care in the front range. We believe in taking a holistic and personal approach to encourage a better quality of life. We have five highly experienced and specialized physicians, five Certified Nurse-Midwives and a Nurse Practitioner. With locations in Littleton and Castle Rock that also serve the Parker, Lone Tree, and Denver metro area. Our website is SouthDenverOBGYN.com if you would like to learn more.
LOCATIONS: LITTLETON, CASTLE ROCK